Sharmila Lalbahadoersing-Mahesh – Masseuse The Chairmen at Work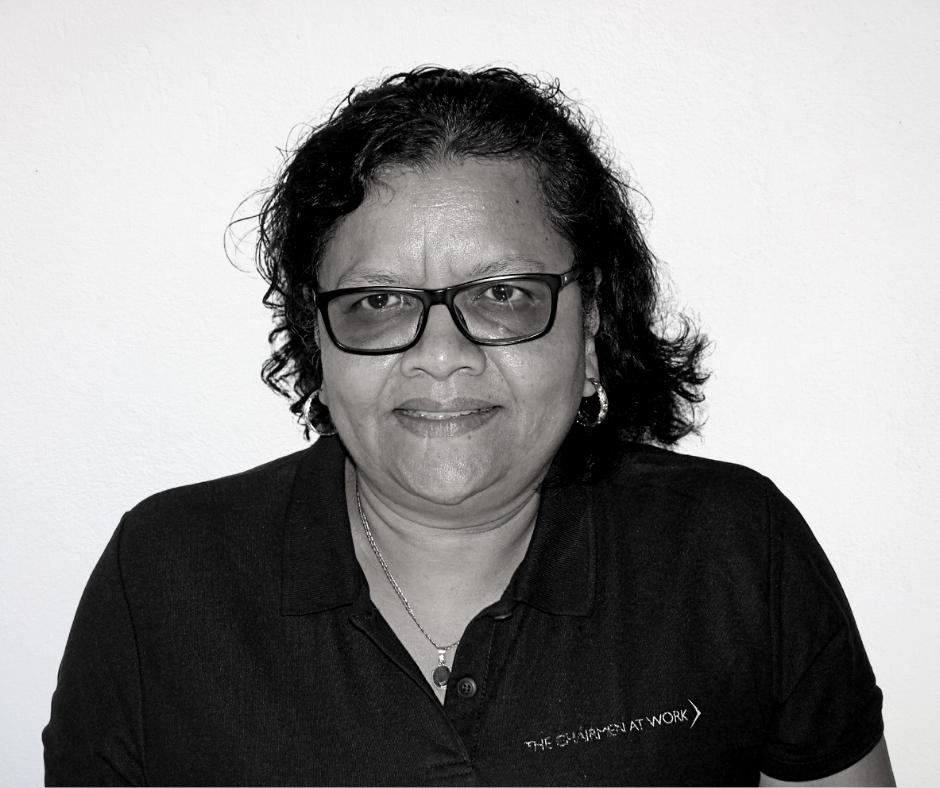 Sharmila Lalbahadoersing-Mahesh is stoelmasseur bij The Chairmen at Work – een platform voor blinde en slechtziende masseurs. Door onze masseurs in te huren draag je niet alleen bij aan de vitaliteit van je medewerkers, maar inspireer je ze ook om anders te kijken naar veranderingen. Zo creëer je samen met ons meer maatschappelijke impact en draag je bij aan een inclusievere samenleving van morgen; dat noemen wij energiek inclusief ondernemen.
Over Sharmila
Sharmila woont en werkt in Dordrecht. "Het heeft even geduurd voordat ik de stap durfde te zetten om als zelfstandig (bedrijfs)masseur aan het werk te gaan maar bij
The Chairmen at Work
voelde ik mij meteen thuis.
Ze zorgen niet alleen voor mooie massage opdrachten, maar ontzorgen en ondersteunen mij zoveel mogelijk in mijn werk. Zo gaat mijn energie naar het masseren en niet naar allerlei randzaken. Op deze manier kan ik toch zoveel mogelijk zelfstandig aan het werk!"