Monique Keur  – Stoelmasseur The Chairmen at Work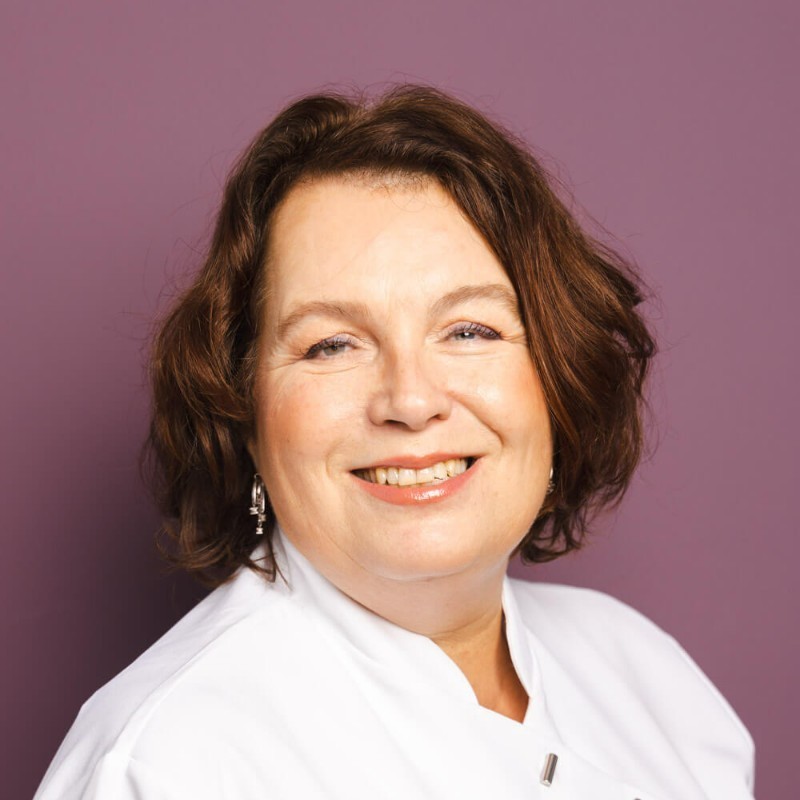 Monique Keur is stoelmasseur bij The Chairmen at Work – een platform voor blinde en slechtziende masseurs. Door onze masseurs in te huren draag je niet alleen bij aan de vitaliteit van je medewerkers, maar inspireer je ze ook om anders te kijken naar veranderingen. Zo creëer je samen met ons meer maatschappelijke impact en draag je bij aan een inclusievere samenleving van morgen; dat noemen wij energiek inclusief ondernemen.
Over Monique
Monique is geboren met onderontwikkelde ogen waardoor zij staar had. Dat betekent dat zij eigenlijk blind geboren is. Haar lenzen zijn eruit gehaald toen ze 1 jaar was. Bij een van de vele operaties is zij ook nog eens een oog verloren. Met haar andere oog ziet Monique nog zo'n 15% met bril of contactlens.
Of Monique daar last van heeft met masseren?
'Nee, het geeft je juist iets extra's als masseur, want zo kan ik me absoluut focussen op gevoel en dat merk je. Ik vind hierdoor vaak heel snel 'de punten'. Dus ja, eigenlijk kan je hiermee juist goed masseren.'
Evelien Hogers Fotografie
Onbeperkt in je werk: Evelien Hogers –  streeft met haar project Onbeperkt in je werk naar een inclusieve maatschappij waar iedereen mag en kan werken. Sind juni 2023 brengt zij wekelijks een verhaal over iemand met een arbeidsbeperking op zijn of haar werk. Lees het artikel van 4 juli 2023 van Evelien Hogers (bedrijfsfotograaf) over Monique Keur – een slechtziende massseuse die naast haar eigen praktijk ook werkt voor The Chairmen at Work.
Foto: Evelien Hogers